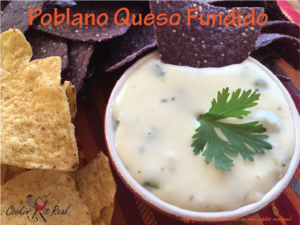 Hard to believe it's football season already!  Every year it seems to  come  a little faster!  Football Sundays kick off the season of appetizers and party food in our house.  It doesn't take much to make a regular Sunday afternoon something special that the whole family will look forward to for more than just football.  It's all about family time…and good food makes every family gathering more memorable.  Enjoy!  If you've got a small cast iron skillet you will rock this with an awesome serving dish that looks good and keeps the queso warm.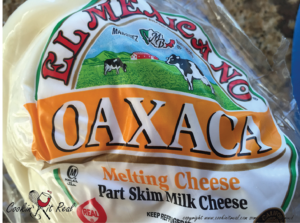 Oaxaca is an amazing Mexican melting cheese…but you can easily substitute it with mozzarella.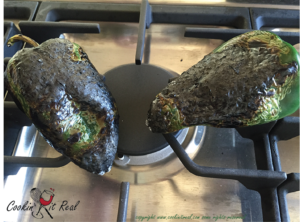 Char Poblano pepper over an open flame on your stove top.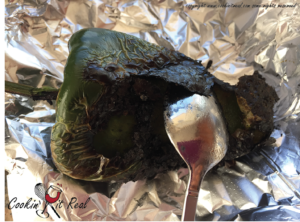 Using a spoon gently scrape the charred skin from the pepper.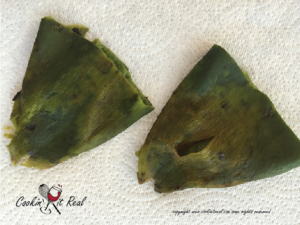 Remove any remaining skin by gently rinsing under cold water.

Poblano Queso Fundido
Prep time:
Cook time:
Total time:
Ingredients
1 tablespoon butter
1 tablespoon flour
1 cup milk
1 garlic clove, minced
¼ teaspoon dry Mexican oregano
2 cups Oaxaca melting cheese (or mozzarella if you can't find it)
1 cup Monterey Jack
1 roasted Poblano pepper, diced
¼ teaspoon salt
pepper to taste
1 teaspoon chopped cilantro as garnish (optional)
Instructions
Roasting the pepper:
Place pepper over stovetop burner until charred.
Turn over and repeat.
Remove from burner and wrap in foil.
Let sit for 5 minutes then peel charred skin from pepper. (I find using the rounded edge of a spoon the easiest to scrape the skin off)
To remove the small pieces of skin that stick to the pepper, rinse under cool water.
Remove stem and seeds. Dice pepper.
Queso:
Over medium low heat, melt the butter with the minced garlic and oregano.
Add flour, whisk for one minute.
Slowly whisk in the milk, raising temp to medium, approximately 5 minutes until sauce is slightly thickened.
Remove from heat and stir in the cheese, diced Poblano pepper, salt and pepper.
If desired, spoon mixture into a small cast iron pan or baking dish and broil until it becomes golden brown in spots.
If not broiling, and you like a little heat, let the queso sit for 15-20 minutes to bring the heat from the peppers out. When ready to serve, heat it on warm until heated through.
Spoon into a serving dish (I like to either warm a dish by adding hot water or microwaving it with water to preheat it, or use a small crock pot)
Sprinkle with cilantro and serve with tortilla chips, pitas or sliced baguettes.