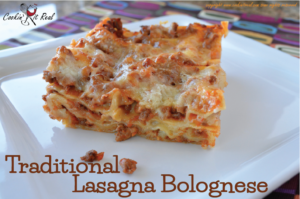 It has officially been chilly here in California, ok maybe not everyday, but any amount of cold weather means it's time start cooking some good old comfort food.  One dish that tops that list for me is lasagna.  This lasagna is a little different from your traditional everyday garden variety.  Lasagna Bolognese uses no ricotta cheese, instead, it intices your every taste bud with a few layers of creamy rich béchamel sauce.  This is awesome stuff that when combined with a rich meaty ragu truly makes for the ultimate comfort food experience! I love that you can make a portion if not all of it ahead and cook it when you are ready, making it a perfect special event dish AND weeknight meal.  You can mix and match the meats that you add to the ragu.  I would stick to beef, pork and veal but you could always throw in a little turkey or maybe even some meaty Portobello mushrooms if you wanted to go lighter or vegan.  I promise I won't judge. 😉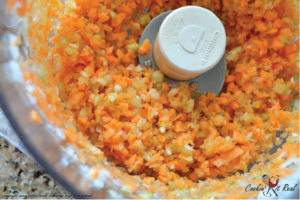 Using a food processor make the sofrito.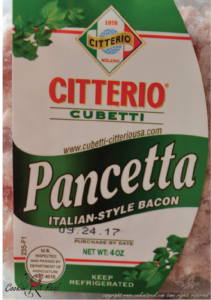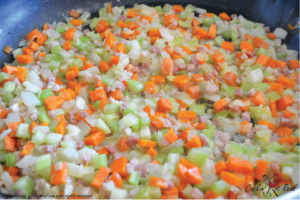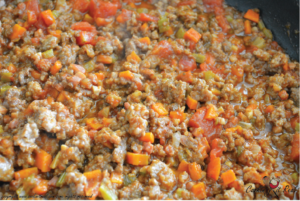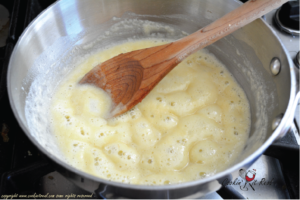 Traditional Lasagna Bolognese
Ingredients
For the Meat Ragu:
1 tablespoon olive oil
4 garlic cloves, grated
2 carrots, finely diced
2 celery stalks, finely diced
1 onion, finely diced
4 ounce package diced pancetta
1 pound ground beef 1 pound ground pork
I used beef and pork, but you could do all of one meat or switch one for veal
1 15 ounce can crushed tomatoes
½ cup milk
½ cup red or white wine
1½ cups chicken or beef broth
1 bay leaf
For the Béchamel Sauce:
5 tablespoons butter
¼ cup flour
4 cups milk
2 teaspoons kosher salt
ground pepper
pinch of ground nutmeg (optional)
2 cups grated Parmesan
lasagna noodles (flat or homemade if possible to allow for the maximum number of layers)
I tried it with no boil flat lasagna noodles this time, and wasn't as happy with the texture of the pasta. I love the flat pasta because you can add more layers so I am going to experiment with pre-cooking the no boil flat sheets and will update!
Instructions
In a food processor, pulse the onion, carrots, celery and garlic until finely chopped.
Heat a large pan over medium heat and add the pancetta. Cook until it begins to crisp. Add in the olive oil and your vegetable sofrito from the food processor. Combine and then add in the meat, breaking it up with a spoon. Cook for 15-20 minutes or until most of the liquid has evaporated. Season to taste with salt and pepper.
Add in the wine and milk. Bring to a boil then simmer again for about 15 minutes allowing more of the liquid to evaporate.
Add the crushed tomatoes, tomato paste, broth and one bay leaf. Bring to a boil then reduce to a simmer. Cook partially covered for two to three hours. If sauce looks dry, add ½ cup of water at a time. (It is best to cook the ragu ahead of time...up to two days in advance. This makes for an incredibly flavorful sauce as well as allows you to make this a week night meal by prepping ahead and simply having to assemble and bake when you are ready to eat it.) You could even assemble and refrigerate it. Just allow it to sit out for an hour or so before baking.
For the Béchamel sauce:
Over medium heat, melt the butter in a medium saucepan until it bubbles. Whisk in the flour until light golden in color. Heat the milk for 30 seconds in the microwave before adding it ½ a cup at a time to the roux. Whisk well with each addition of milk. Bring sauce to a boil while whisking then reduce to simmer until thickened and creamy.
You can always add a little more milk if you feel the bechamel is too thick. The sauce will thicken a bit while baking.
Cook lasagna noodles as directed on package.
Butter a 9x13 baking dish. You could even use a rectangular brownie pan if you want to maximize the number of layers you can stack up. Begin the lasagna layers with a layer of the meat ragu followed by a sprinkling of Parmesan, a layer of pasta, a layer of béchamel, a layer of ragu, a layer of Parmesan until all of the sauces are used up, ending with the last layers being pasta and béchamel. Sometimes I also add a little grated mozzarella after the béchamel, but this is not traditional. 🙂
Bake at 375 for 30-40 minutes until sauce is bubbling and edges are browned. (I always put a sheet pan underneath it to avoid any bubbling over mess in the oven)
Allow to cool 10-15 minutes before serving. Enjoy!